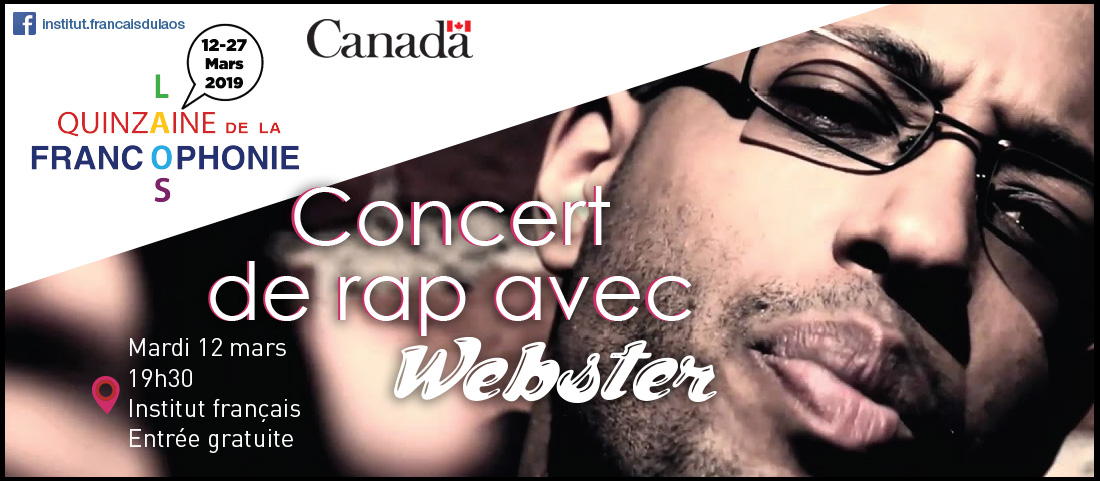 12/03/2019 | 19 h 30 - 21 h 00
Aly Ndiaye, aka Webster, was born and raised in the Limoilou area of Quebec, of a Senegalese father and a Quebecoise mother. He always took pride of his roots and defines himself as a Sene Qeb Métis pure wool! His passion for History led him to do University studies in this field.
Hip-hop and anti-racist activist, Webster gets involved at the community level: he regularly speaks at conferences on hip-hop influences over young people, and the issue of multiculturalism in Quebec. His favorite topic is the history of Blacks in Quebec and Canada.
Starting in 2009, he travelled all over Canada and the United States, in order to conduct his writing workshops for youngsters, where he teaches them how to use French in a creative way. He visited many American Universities, among which the prestigious Howard, Washington D.C. and M.I.T..
Webster started his musical journey in 1995; founding Member of the Limoilou Starz Collective, he is one of the leaders of the hip-hop scene in the Old Capital. He is known for the quality of his texts as well as his intellectual views. His art is a tool, which he keeps refining year after year.
br>
Location
Institut français du Laos