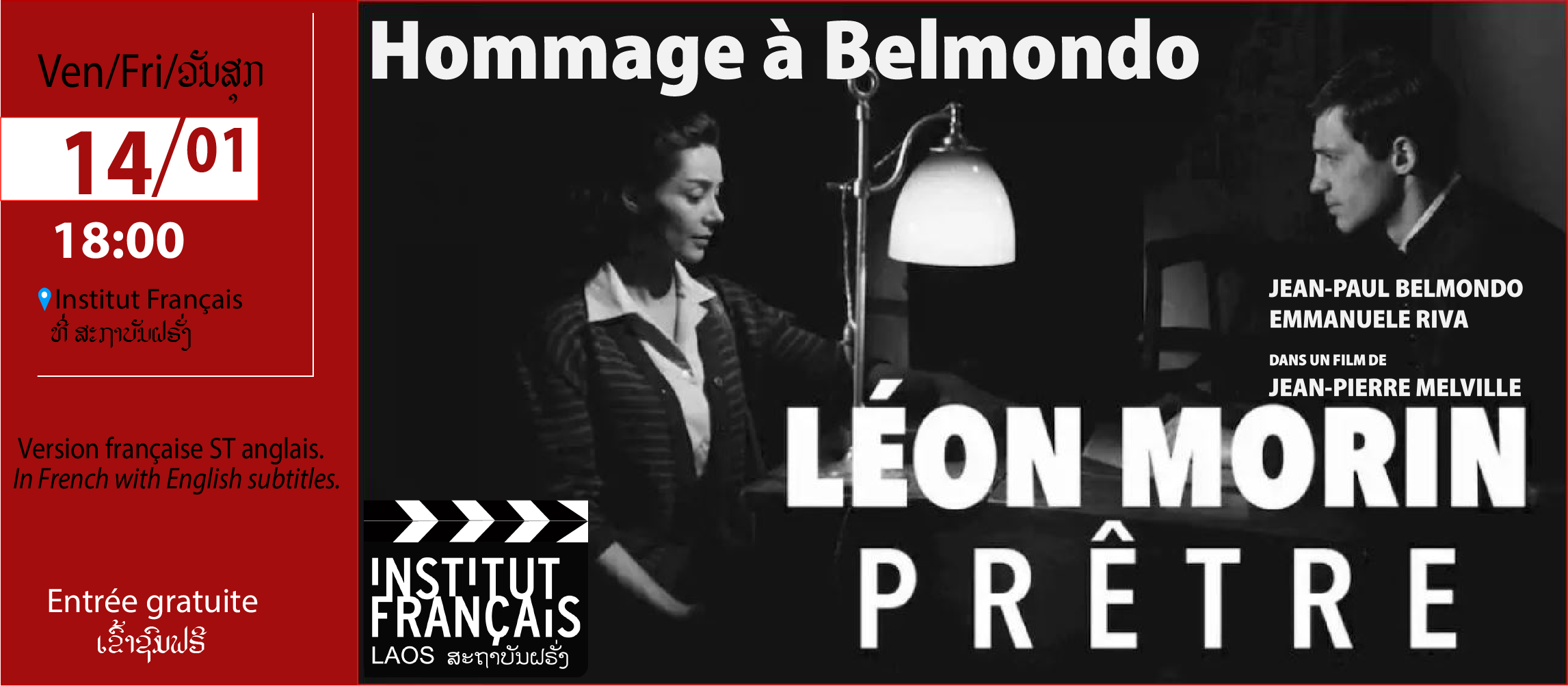 14/01/2022 | 18 h 00 - 20 h 10
Excellent movies screened outdoors: it's in January at the Institut français!
French version subtitled in English. Free entrance.
CINEMA // FRIDAY JAN 14 2022 at 18:00: HOMMAGE A BELMONDO "Léon Morin prêtre", J.P. Melville, 1961, 2h10
In a small French town during the Occupation, Barny is a young, wayward widow, living with her little girl. One day she enters a church, randomly chooses a priest (Belmondo) to confess to and, while in confessional, attempts to provoke him. The priest is Leon Morin, young, handsome, smart and altruistic. She finds herself set in her own trap. She begins regularly seeing him and is impressed by his moral strength. Adapted from the novel by Beatrix Beck, 1952, Goncourt prize.
Trailer: https://bit.ly/3pUF7ti
br>
Location
Institut français du Laos