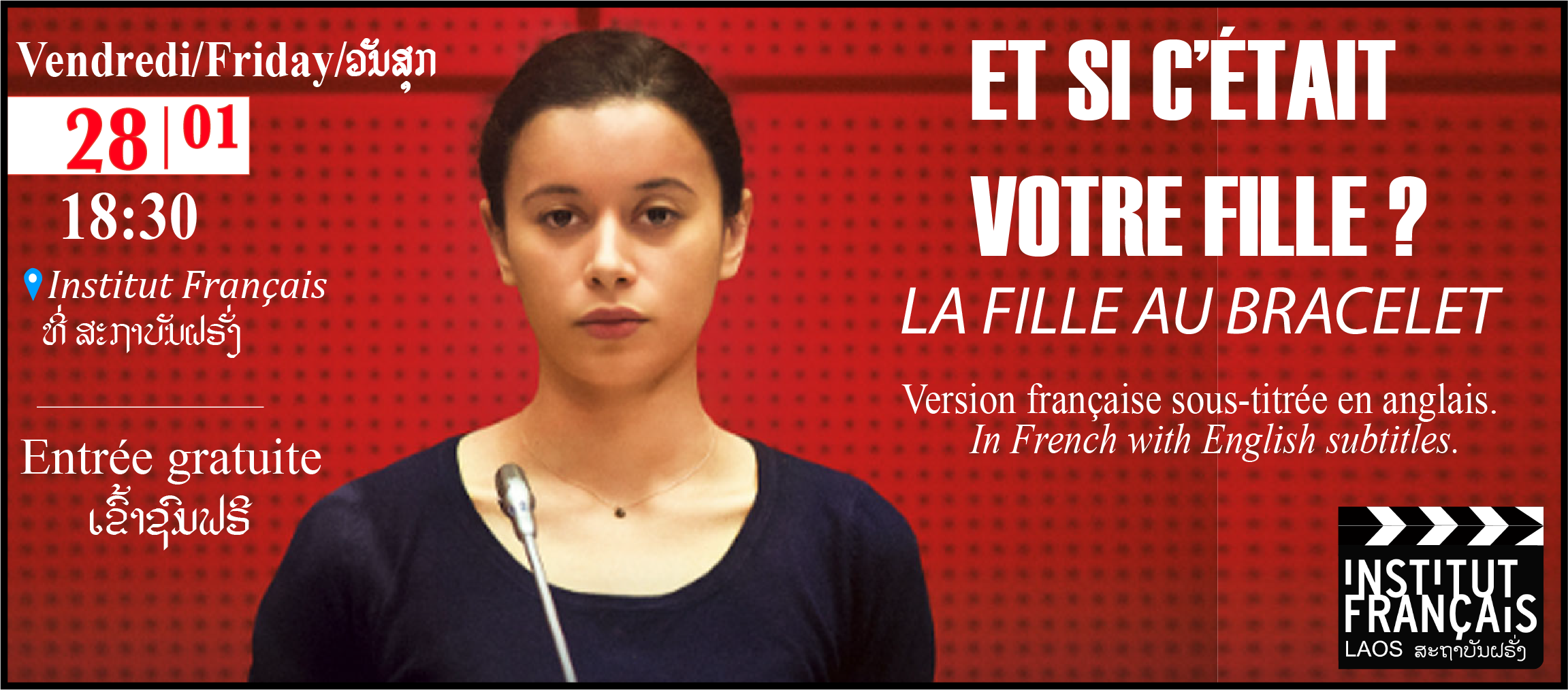 28/01/2022 | 18 h 30 - 20 h 00
Last movie screened outdoors in the gardens of the Institut français !
French version subtitled in English. Free entrance.
CINEMA //FRIDAY JAN 28 2022 at 6.30 pm "La fille au bracelet", Stéphane Desmoustier, 2020, 1h36
18 years-old Lise is accused of murdering her best friend. Her parents stand by her as naturally expected. But once in court, her secret life begins to unfold and the plot thickens.
Trailer : https://bit.ly/3HFlds6
br>
Location
Institut français du Laos