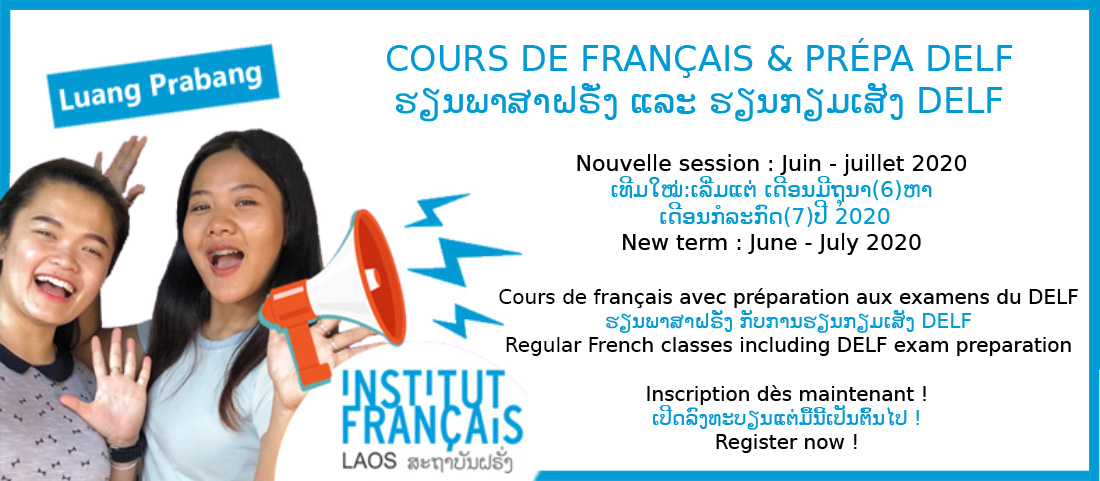 02/06/2020 - 11/07/2020 | All day
Register now ! Courses are open to any level, from complete beginners to advanced level. At the Institut français, we provide you with real solid and serious French classes in order to improve your level.
New term : June 2nd – July 11th 2020
General French course including DELF exam preparation
Limited number of participants: 9 persons per class.
br>
Location
Institut Français in Luang Prabang