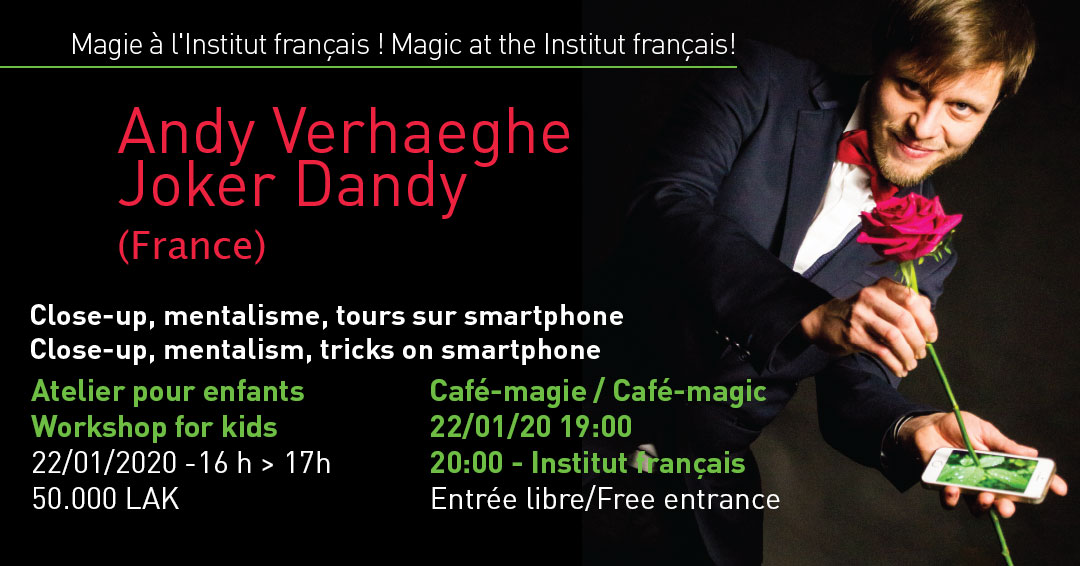 22/01/2020 | All day
CLOSE-UP
From table to table, the close-up is a modern and elegant form of magic. Andy Verhaeghe is a young magician who uses for his tricks traditional cards as well as spectators' smartphones. Andy favours a strong contact with his audience, and the tricks follow one another according to his own staging.
MENTALISM 2.0
Andy's extraordinary mentality experiences are linked to new technologies. He finds a word randomly searched for on Wikipedia, a song on Youtube…
MAGIC WORKSHOP FOR CHILDREN (IN FRENCH or ENGLISH)
During this workshop, children will discover the basics of magic, with objects that they can easily find to duplicate their tricks. Suitable for children from the age of six.
br>
Location
Institut français du Laos