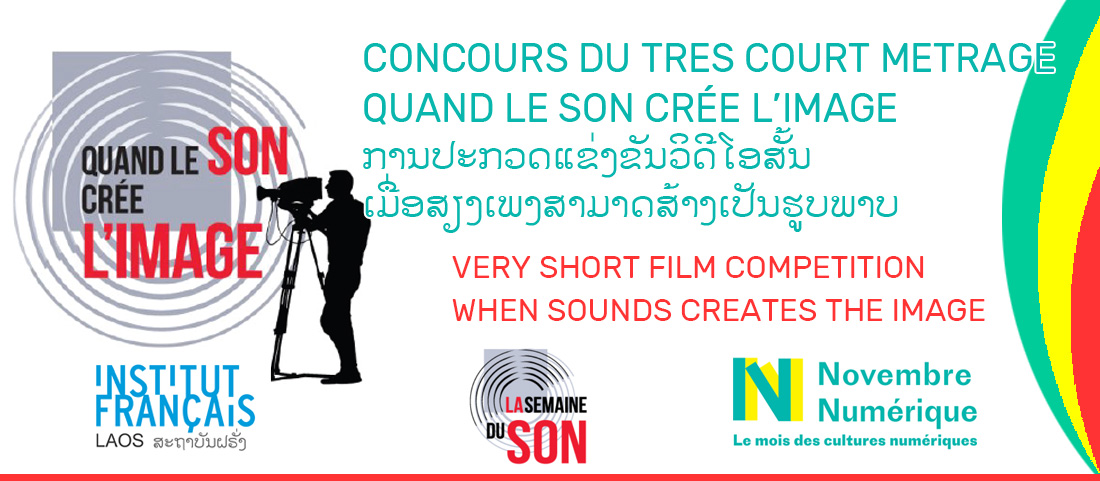 05/11/2019 - 30/11/2019 | All day
CALL FOR VIDEOS, WIN PRIZES IN LAOS AND ONE OF THE THREE INTERNATIONAL PRIZES !
The Institut français du Laos, in partnership with La Semaine du Son, invites film professionals, students and amateurs over 18 years of age to create a short video based on the exclusive soundtrack of 1 minute 44 seconds created by the French composer Jorge ARRIAGADA. This video call is for students, young directors or any film / music lover.
The audio file is available for download here
Registration online from this form
Creations have to be recorded on Youtube, and the link will be sent to: culture@if-laos.org before Friday, 30th November, 2019.
In Lao P.D.R., prizes will be awarded to the winners of the best productions (end of November 2019), who will be invited to participate in the international competition.
In France, several prizes will reward the best international videos. They will be presented on the occasion of the 15th edition of La Semaine du Son (Sound Week) on Friday, 24th January, 2020, during a special evening.
Grab your cameras or your mobiles!
br>
Location
Institut français du Laos