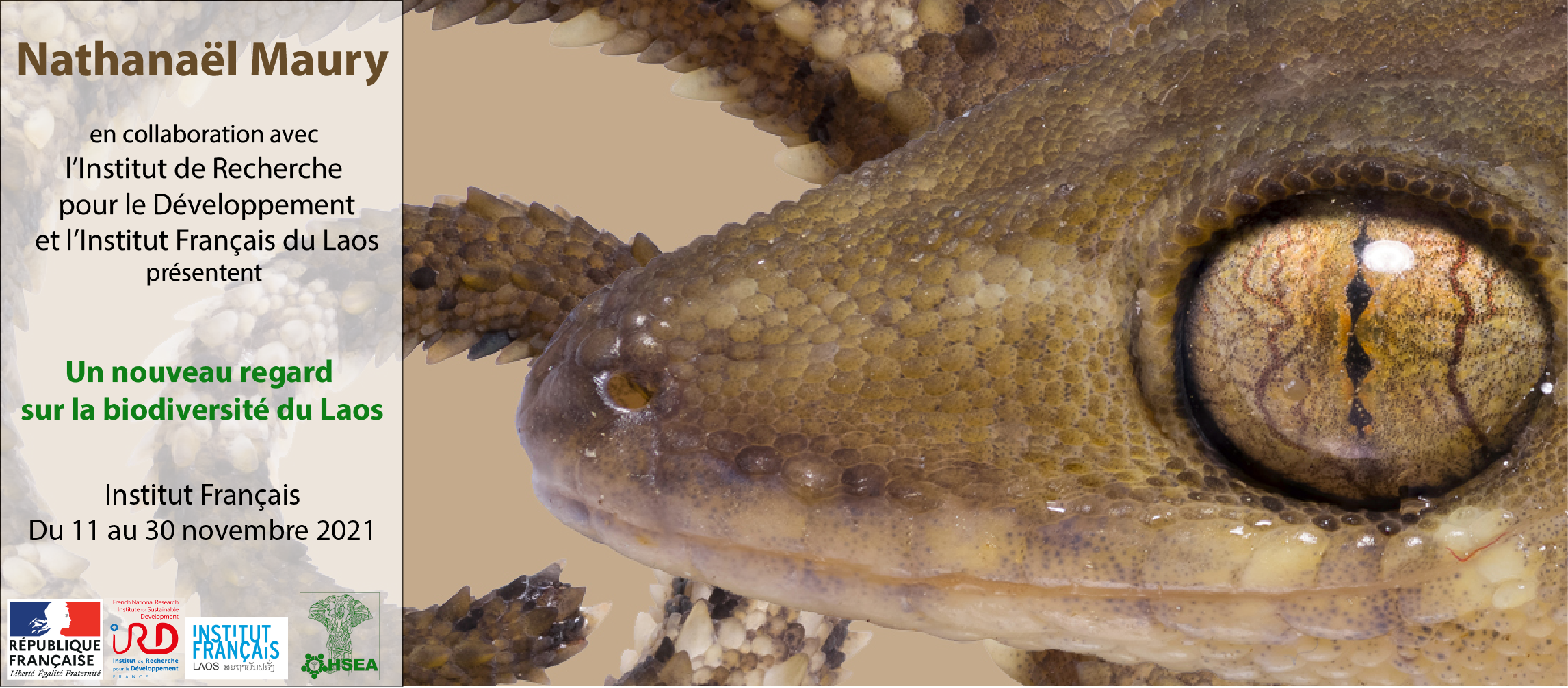 11/11/2021 - 30/11/2021 | 9 h 00 - 18 h 00
Today, everyone knows Costa Rica as a destination for green tourism. It is known all over the world, but almost nobody knows that the biodiversity of reptiles and amphibians in Laos is greater than in Costa Rica.
However, the overexploitation of forest products is endangering a large part of the country's fauna, such as amphibians and reptiles, which are considered "sentinel species". Indeed, they are extremely sensitive to changes in the environment and can provide valuable information on the functioning of an ecosystem.
It is estimated that more than 500 species of amphibians have declined in population worldwide over the last 50 years and 90 of them have become extinct.
There is an urgent need to document them.
This is the objective set by Nathanaël Maury, a citizen scientist, who has developed a photographic shooting technique that produces strikingly realistic images. This technique, called "Focus stacking", allows us to obtain very high-quality photographs, which will be exhibited at the French Institute of Laos from 11 to 30 November 2021. Eric Deharo, IRD's representative in Laos, has produced a film on the subject that will be shown during the exhibition and that can be seen on https://youtu.be/7u0xwcvlKWc
Contacts :
Eric Deharo : eric.deharo@ird.fr
Nathanaël Maury : nathanael.maury@gmail.com
br>
Location
Institut français du Laos