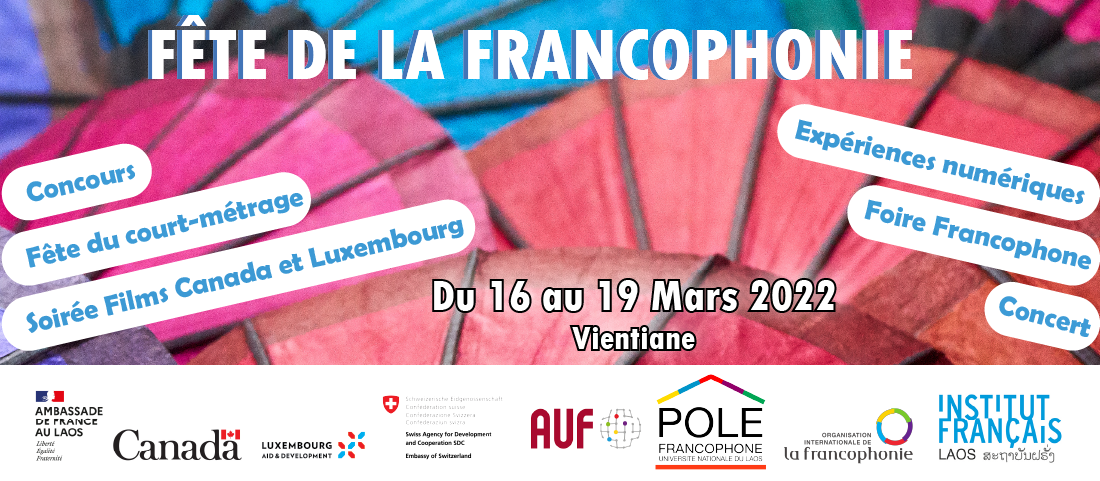 16/03/2022 - 19/03/2022 | 18 h 00 - 20 h 00
The Embassy of France, the French Institute, the Pole Francophone of the National University of Laos, the Francophone Embassies in Laos – Canada, Luxembourg and Switzerland – & the Agence universitaire de la Francophonie invite you to celebrate the Fête de la Francophonie from March 16th at the French Institute in Vientiane and Luang Prabang.
Films, a francophone fair, workshops and virtual reality activities, concerts, games and more, await you to celebrate the French language. All activities are free and open to all (please check the detailed program).
Vive la Francophonie!
Programme : Download
br>
Location
Institut français du Laos