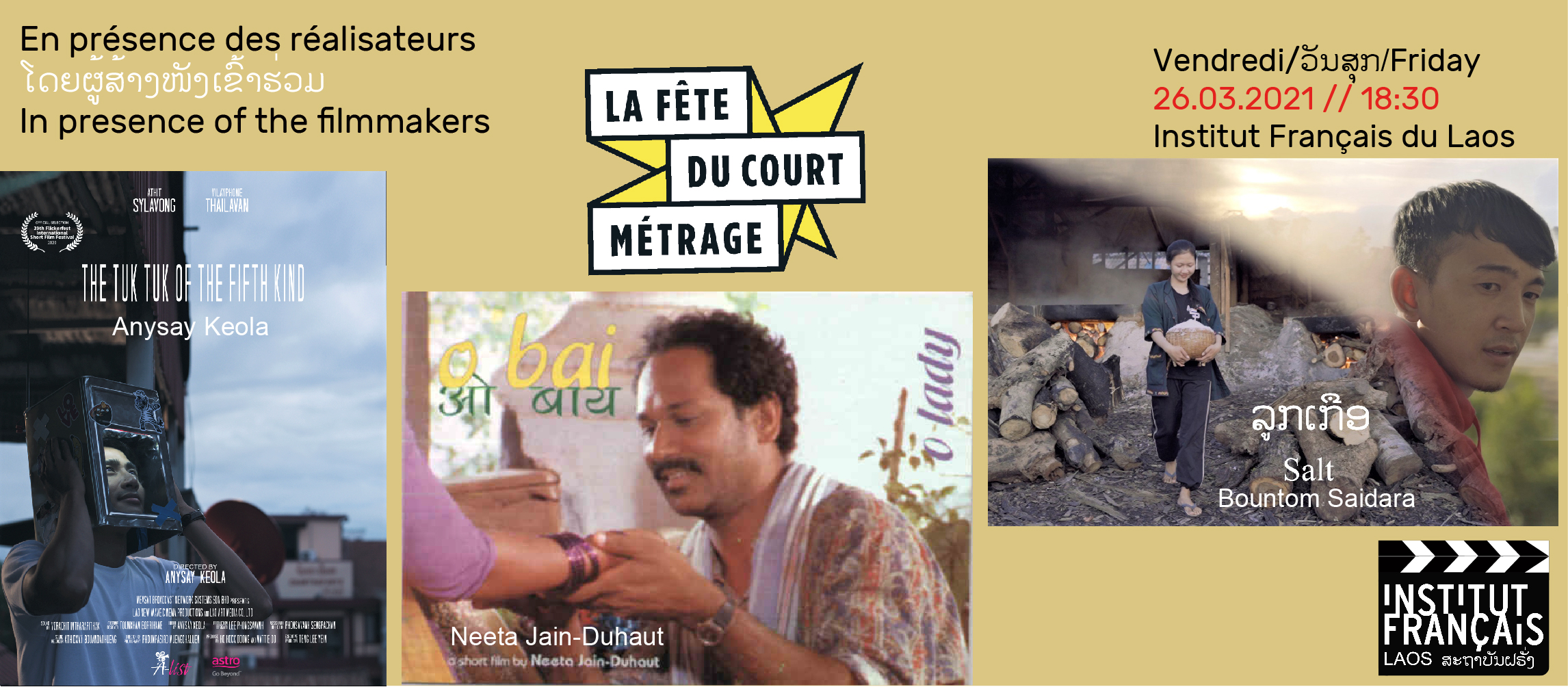 26/03/2021 | 18 h 30 - 20 h 30
An opportunity to watch short films in presence of the directors!
All films are subtitled in English. Free entrance.
1. Salt, Bountom Saidara, 2020, 8 min. Bountom studied environmental studies. He attended a workshop in filmmaking in 2017, and as an assistant on a documentary on the salt mine of Laos, he wrote his first short fiction. He directed 2 other shorts.
Synopsis: A young lady must choose : working at the salt mine or living in the city with her boyfriend.
2. The tuk-tuk of the fifth kind, Anysay Keola, 2019, 15 min. Anysay studied Film and Art in Thaïland. In 2012, he was the co-founder of the « Lao New Wave Cinema », of which he is now the director. « The tuk-tuk of the fifth kind » recently received the finalist award at a competition in Australia.
Synopsis: A tuk-tuk driver strongly believes that he can communicate with an Alien, who gives him a mission and promises to take him to his Utopia planet.
3. O Bai (O Lady!), Neeta Jain-Duhaut, 1997, 29 min. Neeta is an Indo-French experienced filmmaker. She has written and directed several creative documentaries for French TV channels & productions. Her award-winning film O Bai (O Lady!) was selected in 15 International festivals and broadcast by 5 TV channels, like Arte or PBS. She lives in Vientiane since 2019.
Synopsis : A man in women's world. In Goa (India),a bangle seller goes from village to village on his motorbike, selling fragile, translucent glass bangles to women at their doorstep. He revels in the brief moments of contact with women as he slips bangles over their hands with artful expertise. Women in a man's world.
br>
Location
Institut français du Laos