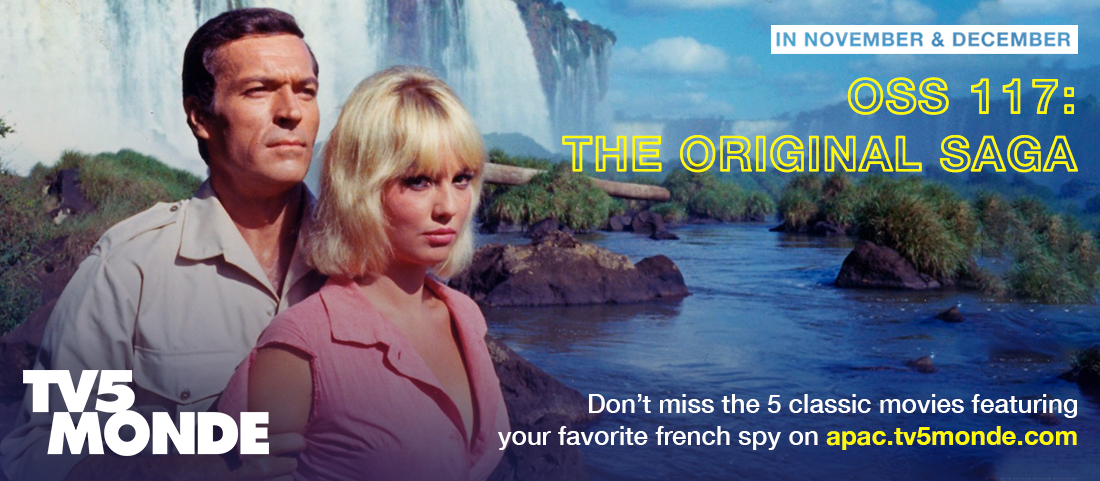 04/11/2022 - 31/12/2022 | 0 h 00
Did you know that the first OSS 117 movie was produced in the 1960s?
If you didn't, now is your chance to watch the original OSS 117 saga on TV5MONDE. Throughout November and December, the French channel TV5MONDE Asie will broadcast 5 classics movies from the first film adaptations produced before the revival series with Jean Dujardin.
Follow the adventures of your favorite French spy with english subtitles on apac.tv5monde.com and watch the trailer here
br>
Location