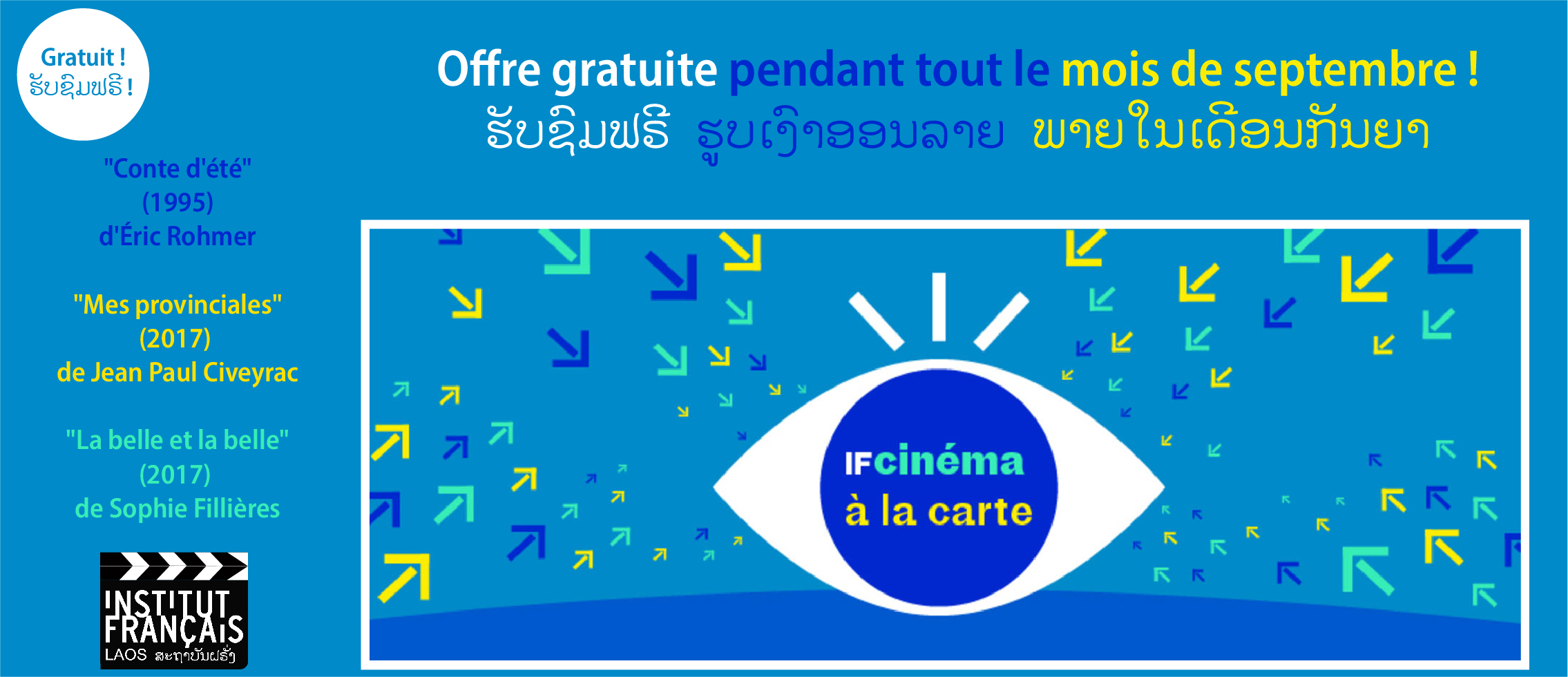 01/09/2021 - 30/09/2021 | All day
"Institut français cinéma à la carte" is back in September 2021!
Want to discover new films? Enjoy the selection of movies from the FRENCH INSTITUTE available free of charge online and updated every month.
This month, discover the special selection with 3 selected films: "Conte d'été" (1995) by Eric Rohmer, "Mes provinciales" (2017) by Jean Paul Civeyrac and "La belle et la belle" (2017) by Sophie Fillières.
To watch these films from home, it's here: https://bit.ly/2WM3MEF

September | ONLINE | FREE
br>
Location