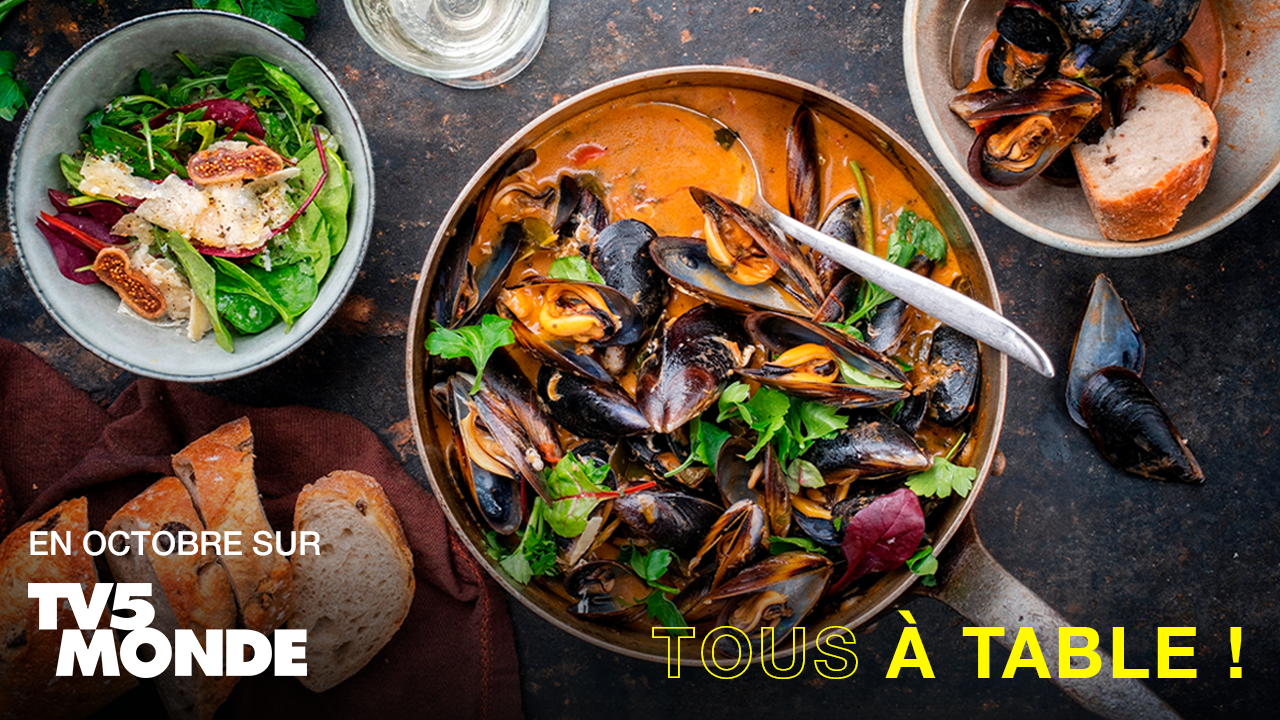 06/10/2022 - 31/10/2022 | 0 h 00
In October, TV5MONDE will make your mouth water!
For the Semaine du Goût, find the best gastronomic shows on the TV5MONDE Asie channel. Discover the story of Alain Ducasse, the maestro of gastronomy, in "La quête d'Alain Ducasse". A fascinating documentary that follows the famous chef around the world for almost two years.
Would you rather embark on a culinary journey through France? Travel through France, the Alps, Provence, Burgundy or the Basque Country and discover the best of French products and gastronomy in "Les maîtres des saveurs" every Monday/Wednesday on TV5MONDE.
And for those with a sweet tooth, click here for even more culinary content!
LIEN : https://bit.ly/3McoTFtTV5MONDE
br>
Location