Luang Prabang : Lao for beginners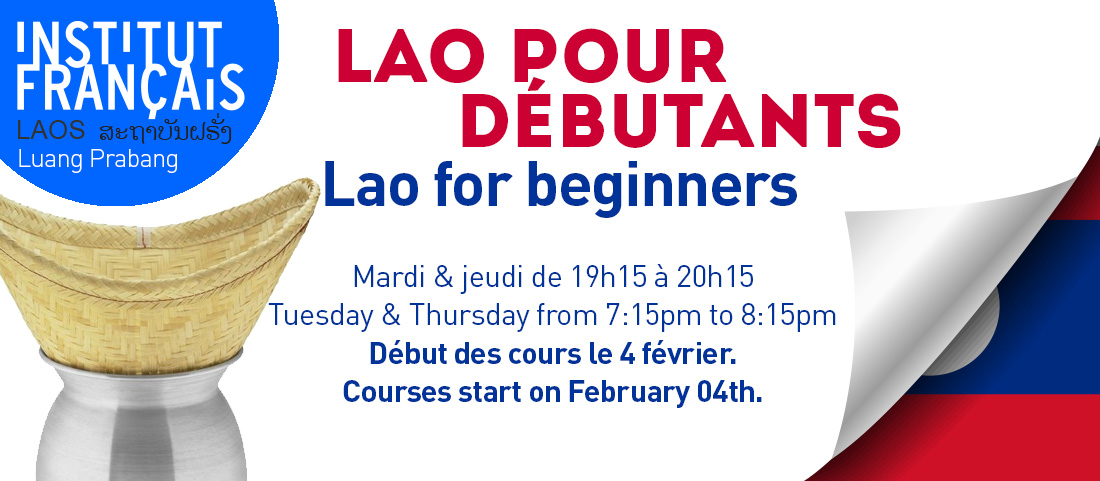 04/02/2020 - 25/02/2020 | All day
You want to speak lao ? We offer courses for beginners. They will help you to acquire basic oral skills in order to communicate in everyday situations.
Lao for beginners (20h): Tuesday & Thursday from 7:15pm to 8:15pm
Courses start on February 04th.
For more information, please do not hesitate to contact us on 071 253 924.
br>
Location
Institut Français in Luang Prabang