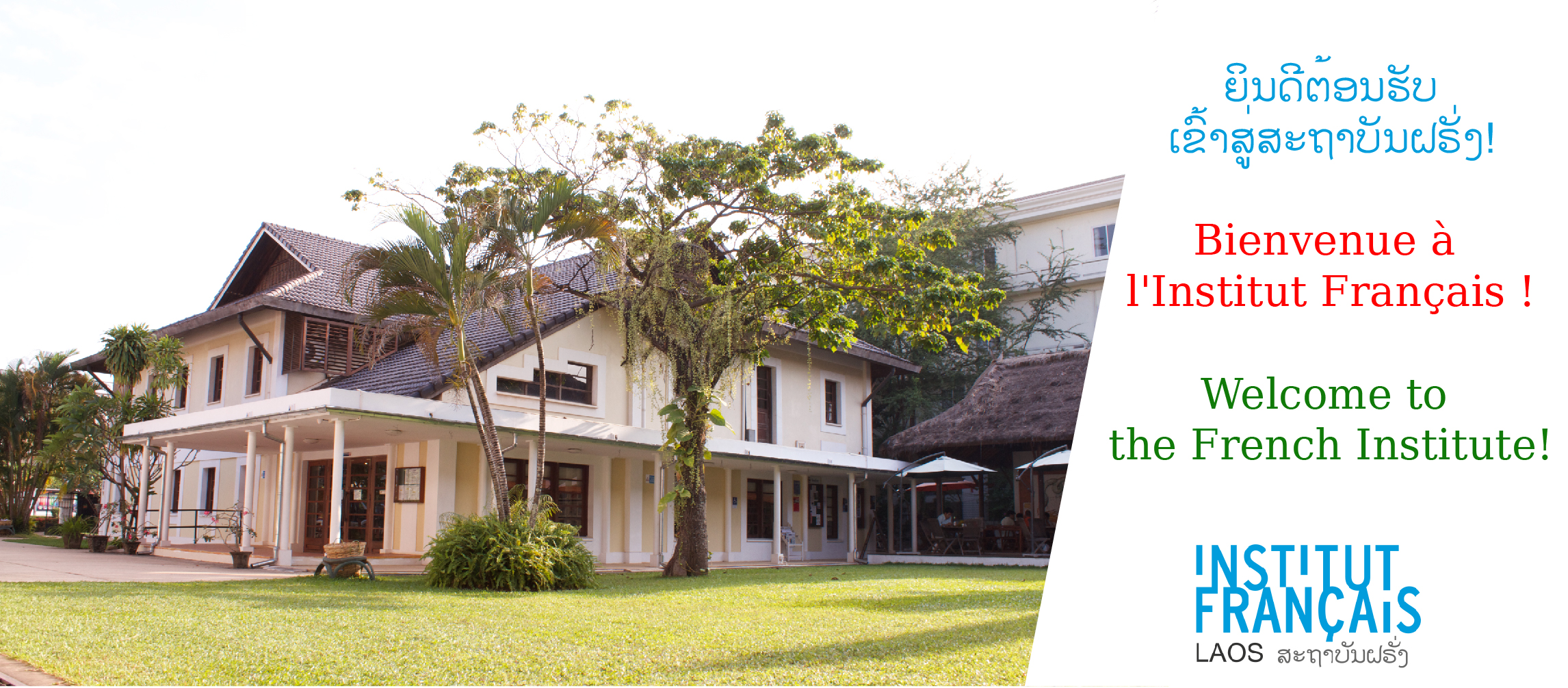 07/07/2021 - 30/09/2021 | All day
THE FRENCH INSTITUTE OF LAOS
is open; welcome!
 media library: Tuesday to Friday 9 am to 5.30 pm, Saturday 9 am to 4 pm,
reception: summer hours until September 3, Monday to Friday, 9 a.m. to 5.30 p.m.
L'Apostrophe cafeteria: Monday to Friday 9 a.m. to 6 p.m., Saturday 11 a.m. to 6 p.m.
Classes and cultural activities will resume as soon as the lockdown ends.
br>
Location
Institut français du Laos