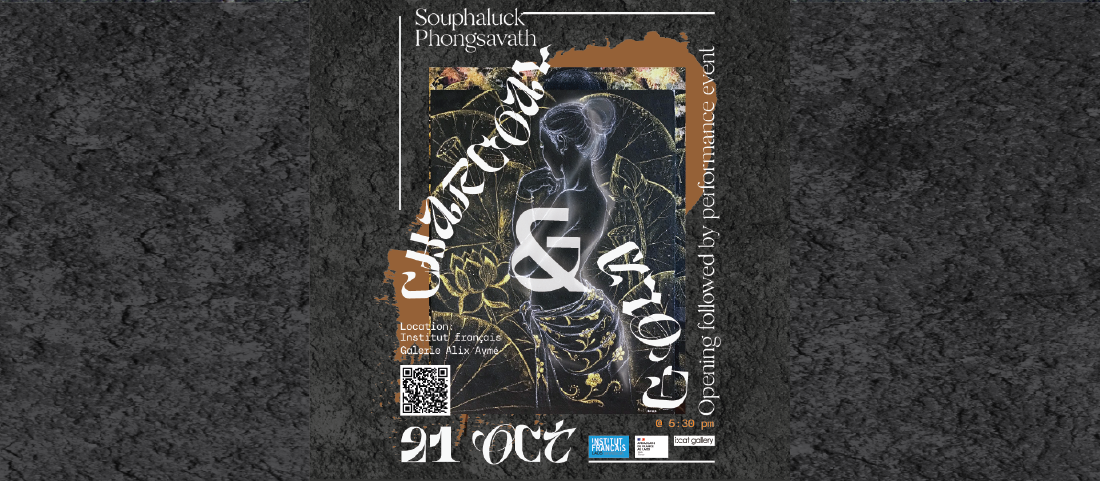 21/10/2022 - 10/11/2022 | 9 h 00 - 17 h 30
L'Institut français a le plaisir de présenter l'exposition « Charcoal and gold » réalisée par Souphaluck Phongsavath. L'exposition est accessible dans la galerie Alix Aymé de l'Institut français du 21 octobre au 10 novembre 2022 ( lundi-vendredi : 9h-17h30 et vendredi : 9h-16h )
The paintings, exploring the relationship between materials, women in Lao society, stories and myth, are exhibited in the beautiful space of the gallery. This exhibition highlights the talent of a unique artist from Laos.
The works are offered for sale; no commission is taken by the French Institute.
Souphaluck Phongsavath was born in 1985 in Sayaboury Province, in the North West of Laos. After finishing Thakek Secondary School, her aunt supported her to study art at the Secondary Fine Arts school in Savannakhet Province and then the National Institute of Fine Arts,Vientiane.
Her ongoing themes of femininity and the female form are inspired by women in mythology, Lao literature and daily life.
For the last year she has been working with raw charcoal and ash, (charcoal is a common household material in Laos) on canvas, with gold and white paint.
"My inspiration to be an artist has always been with me. My art education began in the South of Laos, Savannaket. Further studies in Vientiane exposed me to traditional art methods taught in Laos, since the 1970s."
br>
Emplacement
Institut français du Laos
http://www.if-laos.org
info@if-laos.org
Tel : (856-21)215764
Fax : (856-21)215766